Hey all,
I know that I am late as hell in posting these pics from Halloween, but I have had alot going on later (more on this in a couple days or so...)..But anyway... halloween was good for the little one, we went to the party that a local church has and that my college buddy (and neighbor) goes to.
He had soooo much fun and this lil boy LOOOOVES being around other kids, so he was in HEAVEN. I also liked the fact that the church does not give out oo-gobs and oo-gobs of candy. They give out a bag to each child which is JUST enough for them to get a DAMN GOOD Sugar high!!! LOL
Here's the pics!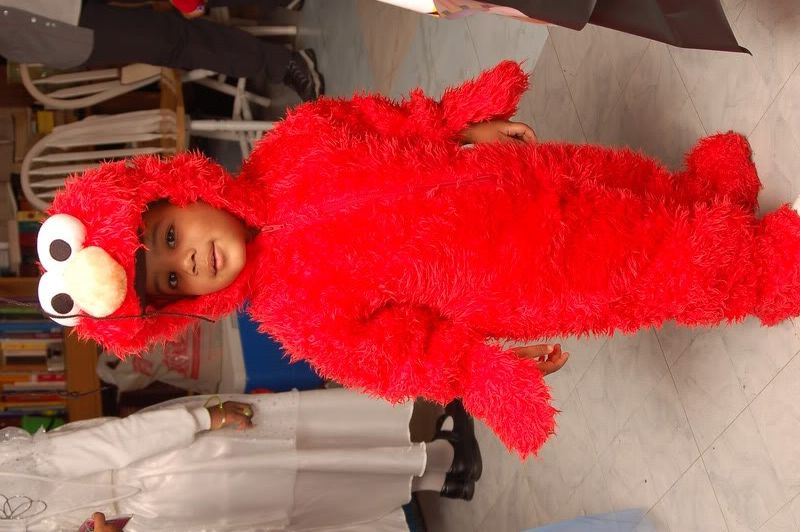 He also went to a halloween party that this little girl's mom that he used to go to his old daycare with had. Here are a few pics from that party.......