Well, here we are on another Monday morning ! This was me and my monkey this past weekend. He is such a nut! I can't imagine life without this lil boy.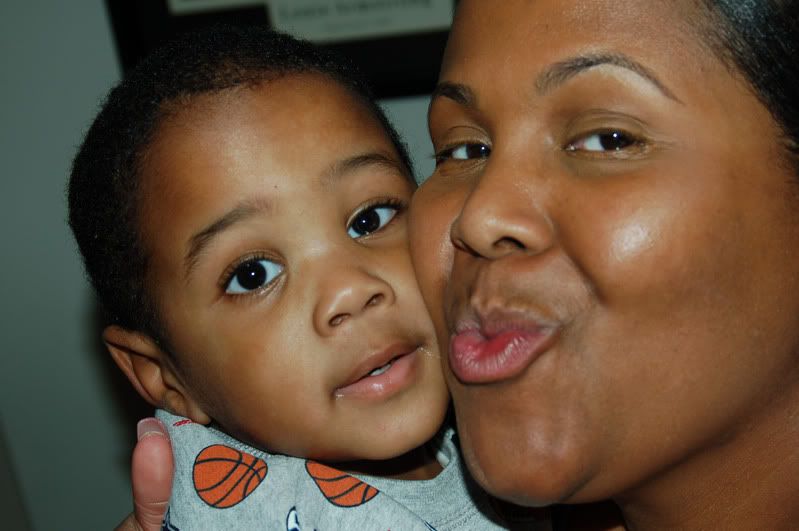 Crazy boy
Flying monkey!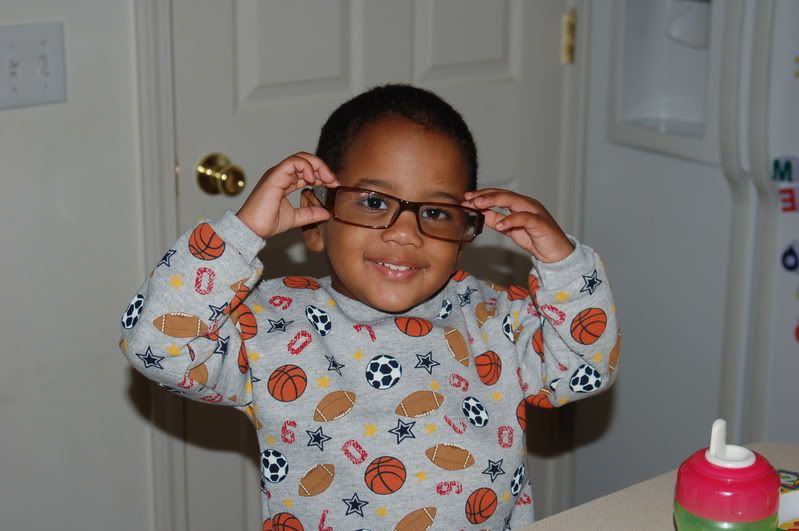 In Mommy's glasses (o.k., but why can that head almost fit the glasses???? And don't they look like some old school Gazals????LOL)
Now….onto the stuff !!!!
I have to tell you that the Sunday night lineup on ABC has me all in AGAIN! I was a little bit miffed that they took my SHIZNIT --- Grey's Anatomy---- off on Sunday's after Desperate Housewives, but I am EQUALLY pleased with what they replaced it with. They replaced it with a show called
"Brother's and Sister's"
and the opening night proved to me that this show will be one to watch. It has all of the classic "drama" that we as Americans, especially in my set of 30-something, young child rearing, folks could want. I can see it will have the family drama, sex, infidelity, sibling rivalry and conflicts, life-stress situations and love. Ooooooooh weeee!!! I can't wait til next week! LOL This show was pretty damn good if I do say so myself. My only question, is why did the daddy have to die on the FIRST DAMN NIGHT????? He coulda stuck around cause I could see that this will be chock fulla enough stuff WITH HIM there. But I am SURE he'll be showing up in flashbacks as the show goes on.
But O.K….how about My Shit,
"Desperate Housewives"
was the SHIT too!! But how about I can't remember half of what went on in the last episodes of the show before the season ended and I was all confused for a minute last night when it began! LOL I was all in though. I loooooooooooove me some D.H. !!! But they fucked me up because I FORGOT to watch Grey's Anatomy's premiere on this past Thursday! DAMMIT!!!! But I will be watching this week
Am I a t.v. addict or what ya'll ???