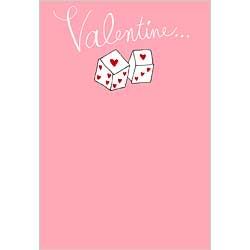 Valentine's Day…..
Well, the day is fast approaching, much to my dismay…….
Editor's note:
I usually don't share too much of my private life with the blog because well…. I just don't, but today, I will share a little of the real…… and after all, it is my "real life" and so you guys should know that part of me too. And this is a LONNNNNNNNNNG POST….so bear with me…….here goes……
Why do I say
"to my dismay"
when it comes to this wondrous day? Because though I am one of the most romantic people out there and am very demonstrative in my affections, my husband is not. Now, he would scoff at that statement and probably be a bit upset if he reads this, but it's true. Now, I know that it is the "thought" that counts, but I always seem to feel disappointed by these types of days. Let's look back at why.
On our first Valentine's Day together, we were just on the verge of proclaiming that we were "officially" together. He had an ex-wife whom he had led on and led on and led on to believe that he was going to get back with who
BOUGHT
herself a plane ticket to come HERE ON
VALENTINE'S DAY
!! WTF????
Now, though I was fucking him, as with MOST men, if you exhibit any KINDS of
"pushy/nagging/bitchy-assed"
tendencies during the period of meeting til ya'll are really together that shit can land you a place in his mind of "I thought she was cool and that I could be with her until……". Not that I was trying to deceive, it's just the truth. Women will up with A LOT more "real people shit" as I like to call stuff than men will in the beginning stages. I'm speaking of "stuff" that you might think is there, but don't wanna see in the person you are dating. So, though I voiced my opinion, hurt and dismay over this I couldn't give him the blasting I really wanted to ( per him, this meeting in HIS mind was to once and for ALL let her come here so that he could really tell her face to face that it was over, because she was a nut-case with a plethora of issues who probably couldn't have been told over the phone, without her being institutionalized…naw….for real. Even though in THIS bitches mind, this trip was to get him back from this
"robyn"
bitch). Anyway, though it sounded like some shade it turned out to be true. But needless to say I spent this V-day alone, nursing my heart reading the
"I really really like you"
card that he had given me.
Second Valentines Day: We got into some BIG-ASS argument (I can't truly remember over what exact but it was something regarding my S.O. finding out that I had been still communicating with my ex). So THAT V-day was a disaster as well.
Third V-day which was last year was non-eventful and we just exchanged cards. Soooooo boring. I was actually just glad that we didn't blow up the spot on that day cause our track record had been horrible……… So, needless to say, I do not look forward to V-day at all.
There is some much needed background here though. Let me tell you a lil about who I am. I am very demonstrative and LOOOOOVE really thinking about and considering and trying to surprise you with something that I know you'll reeeeeally realllly like or get you something you really like. I will plot, plan and go shopping 5 times just to make sure that your gift is over the top and the bomb, bring it home wrap it in some cool-ass wrapping paper (cause I like to wrap) and present usually not ONE gift but several to you. That's just how I am. Conversely, I would love it if my man were like that, but he's not.
Weeeeell, O.K., here's the real deal. My husband has a complex about getting me shit because of a situation that went down a couple years ago. Like to hear it, here it go*sigh* Confession time…….way back when when we were discussing rings and things and marriage, I'd told my then S.O. that I really liked a certain "setting" and a certain "diamond shape" (i.e. round, princess, emerald, etc.), well…..when I got the ring it wasn't like the one I wanted and I tried in the NICEST way to let him know that. By I mean, I pondered and contemplated and consternated (yeah I just made that derivative up)on how to say it and how he'd take it and how to be as nice as possible, and I guess it STILL came out
FUCKING.WRONG.
Because he went
ABSOLUTELY. BALLISTIC
This could only end in tears…his and mine……..
Then to top it off, the things that he'd gotten me in addition to the ring (it was Christmas) I ended up taking 3 of the 4 things back: 2 things due to them flat out NOT fitting (i.e too small) and the other thing (it was a printer with photo printing capabilities) because I am EXTEREMELY "gadget oriented" , and extremely into photography, I wanted the one with the little screen on it because it enables you to not have to hook your camera up to the printer and then go through the computer to print pictures. The one he had purchased didn't have the little screen and he took my action of wanting to take it back as being ungrateful, selfish and resented it (probably still does to this day). But you see, my husband's theory on electronics is much like the typical woman's (i.e. what-the-FUCK-ever…). However in OUR relationship, I AM the one who will go absolutely BANANA'S over a new gadget/electronics!!!!
Additionally, I have alllllllllllllllllways been the "photographer" of our group of friends and truly enjoy it and I LOVE my camera(s)….yes, camera's plural and recently just bought an $800 digital Nikon D50 so that I can try to hone my love of photography into a real job because I love it sooooo much. Yup, I'm gonna take classes and everything! You'd think knowing my love of this woulda changed his opinion on me wanting to take that printer back though right?? NOPE!!! He still saw it as "what's the damn difference…..a little screen????? Is THAT enough to spend almost TWICE as much ( $180 as opposed to $99) on a printer….I just don't see it….you just want it cuz it costs more!". Well, THAT stank-assed comment started WWIII.
Me: What the FUCK are you saying…..that I'm just superficial and just like shit cuz it "costs" more???? That's a FUCKED up thing to say!
Him: Yup! That's what I'm saying…cause there's only a tiny little screen and it COSTS almost twice as much and THAT is just not worth it !!
Me: But are you looking at the fact that the screen is NOT just a useless added on feature, it REALLY is an important feature to someone like me who prints pictures and uses it and who MIGHT not wanna turn on the computer, load the software et. al JUST to print one fucking picture????
O.K., well….needless to say….. we NEEEEEVER agreed on this one…..I'm sure as a matter of fact that if I were to ask him TODAY , he's say that he doesn't see why it's was a big damn deal…..
So, though he knows I love gadgets and am very into pictures & photography, he was just focused on the fact that he was offended that I took that and damn near everything else HE GOT ME BACK, which to him signaled that he "couldn't satisfy or pick out things for me", internalizing it to mean that he felt within himself that he couldn't satisfy ma/make me happy.
The Christmas gifts coupled with my dissatisfaction with the engagement ring did it. Now, my thing is this: why get mad if you get someone something and they don't like it??? It's
NOT
a reflection on you! And shouldn't be taken as such. After all, why MAKE someone live with something they simply don't like. But I have come to find out that men simply don't think like that. But the problem comes in ,in that I am not like that. If I buy you something and you
DON'T
like it (which is rare with folks I buy for because I put A LOT of thought into gifts I buy….. because I buy based on what I have OBSERVED their style to be and based on what I am pretty sure they like, but I too am fallible.). But if you don't like my gift, my theory is
BY ALL MEANS
take the bitch BACK to the STORE! You have to live with the item, NOT ME! And I wish that men (my husband in particular) saw it that way….. but he doesn't….. So, since then, him even TRYING to be creative or trying to put ANNNNNNNNNNNNY kinda serious thought into a gift is out the door.
It's usually like "what do you want for Christmas/birthday/anniversary?" And I'll give him a list of about 2-3 things and he'll pretty much pick something. This brings me back to my hating Valentine's Day. We haven't had a great V-day's to date and I was just glad that on this last one, we didn't fight or argue or blow up some shit! Cause for us Valentine's Day has equaled "black Monday".
Also, add to this that my husband, while he wants to please me, isn't demonstrative like me and I kinda like to have someone go above and beyond for me because that's what I do for them. I know, I know…… it's not about that and it's not about the material things. I guess, in a way, that IS how I show the feelings behind it. It's the thought and care that I take that is displayed in effort. And I've told him that I'd like that type of thing but…it seems like that just isn't "him". He takes care of me in other ways though and takes care of our family and for that I am grateful. But sometimes a girl would like to get the balloons and dinner and a "treasure hunt" game hidden in a card or just something creative like some "heart shaped cookies" made for me (or bought), or a small ice-cream cake with my name on it or a weekend planned at a B & B or anything else that takes a bit of "creativity". And I love my husband, but it "just ain't him" and I end up being disappointed when I should be grateful that I have a man who loves me enough to get me anything in the first place. And yes, I have told him these feelings, but I think that he is still like "fuck that"…. I ain't getting MY feelings hurt by getting her the wrong thing again". But some people aren't those kind of "demonstrative" people. Nothing wrong with them, but that creative romantic shit just ain't them…. So then, I end up feeling all conflicted and feel bad about how I'm feeling……
**heavy sigh**
See….this is why I don't like Valentine's Day……..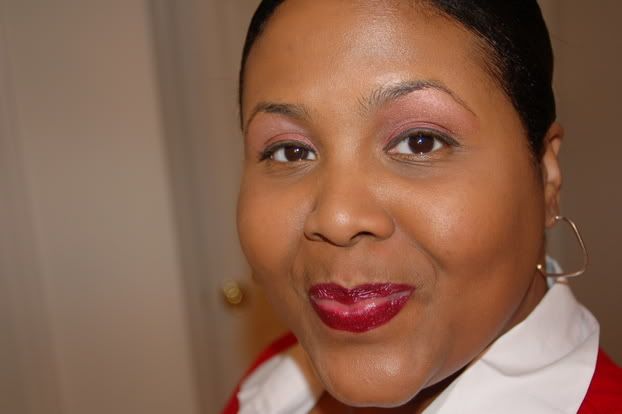 Ya'll be good.....