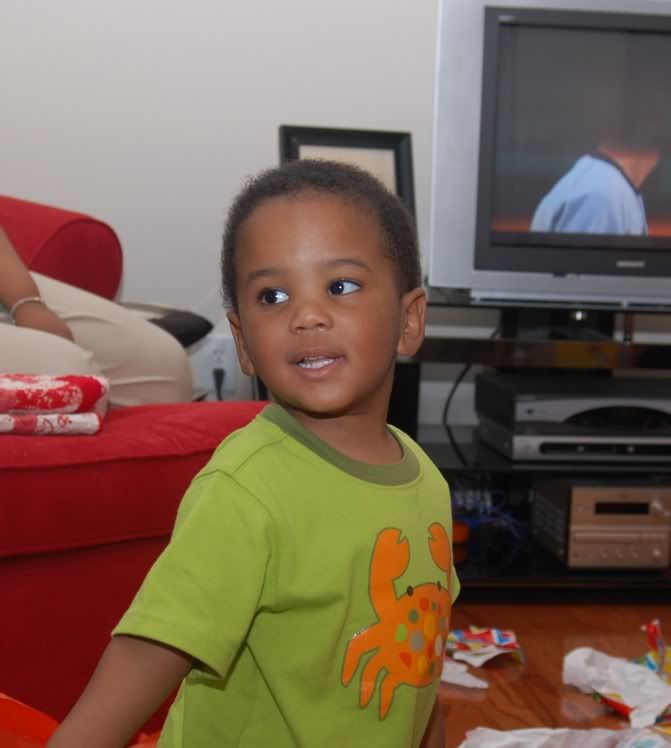 He smiles, I smile. I look at him and see such innocence. His mind is as unsoiled as the water flowing over the rocks through a mountain stream. Fresh and clean. We sit and I read the letter "E" book to him from his Elmo book series. Well, halfway through he get's restless: "Mommy, let's watch Mon-ter Ink" (that's the movie
Monster's, Inc.
for those of you without lil ones). I oblige, happy to be his concierge, happy to be in his presence and if for no other than this moment, happy to be HIS mommy. Out of all of the Mommy's in the world, God picked ME to be the one to raise, shelter, hold, protect, love, discipline, teach and watch-over this little boy. I am blessed.
When I am hating my job and HATING what I CAN'T do, and hating my limitations (some self imposed I'm sure), it is moments like this that breathe happiness into my frumpiness. While we were in Atlanta, one night we were getting ready to put him to bed and I said
"Hey, you ready to go nite-nite?"
He looked at me and said (with the cutest, most innocent look) "Mommy, I bin sleeping all
DAY
", and when he said it he held his hands out with his palms up and dropped them as he made his definitive statement . I just laughed and laughed…….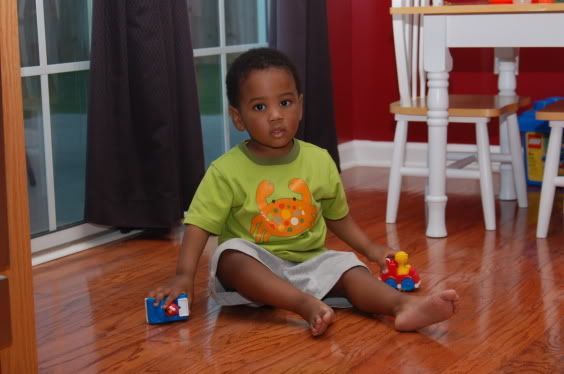 In those moments I know that I am blessed and all of the things I fuss about are not important…….the moment…..the emotion……the love is what is important. Isn't that what God really wants us to feel anyway? The love?
Peace