So…. It's been a while since I posted. Ain't nothing much changed…… I am getting more used to being overworked and feeling like I can never catch up (just a little bit)….. ½ of me feels like "FUCK IT….. I can only do what I can do", then the other half of me (the part that wants to do a good job) feels like "O.K….. new day, new chance to catch up", but the latter never comes. So I just rely on the first sentiment and keep it moving.
<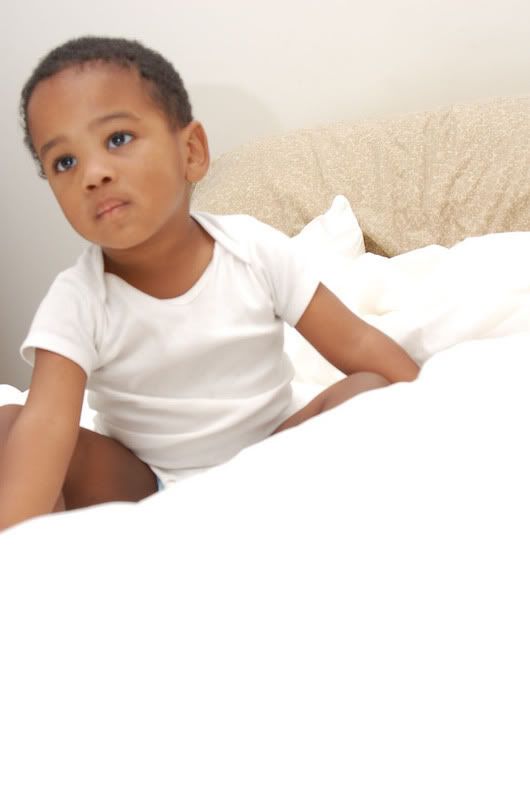 I am still inundated with shit to do at work and never seem to have a chance to even FIND the time to blog, bullshit or do
ANNNY
of the shit I used to do at work and I miss it. The reason is simple. Dig the equation:
People who want
EVERYTHING
yesterday + a work culture that supports it + more work to do than is accomplishable in a reasonable 40 hour work week + me NOT staying late and NOT really fucking
WANTING
/having the oportunity to do work at home
= My life in stress
This is why shit is stressed. The shit is not rocket science. But shit just piles up and I never seem to catch up. Check this out……..This bastard sent me an e-mail yesterday which basically said that he was pissed and (and I quote) "at a loss for words……. because Ms. Such-and-such that I referred to the company has NOT been given a call and I sent you this e-mail (an e-mail talking about how great his dumb-ass friend is)2 weeks ago".
I sooooooooooo started to send him some shit that said basically "muthafucka she ain't OWED SHIT if you ask ME". But you know I can't do that. And this company is so fanatical about returning calls/customer service that the founder/president told EVERYONE in the orientation that he would PERSONALLY (and I fuckin quote),
"root you out if you do not return calls….."
He said that when he get s a call that there is a complaint (from outside customers more so) that you haven't returned a call, he
WILL.CALL.YOU
to ask you "why". I was thinking
"are you serious dude????!"
This is an organization with over 4,200 people in it and you will CALL.ME if someone complains about something as simple as me not returning a call?????? So, you know that I was super paranoid when I got that shitty-ass e-mail from this jackass! I just am sooooooo busy that shit does slip through the cracks! I thought that I was pretty organized, but I have never had 20 things going on at once like there are here. Usually there were 5-10 things going on, NOT 20 things. Know what I mean?? And there was far less pressure to "get EVERYTHING done NOW". Also, the thing that makes this job MORE frustrating is that we (the recruiters) have to report EVERY.WEEK in a meeting, how many interviews we had, how many supervisory interviews we had, how man offers were made, how many offers were signed…… I am NOT used to being tracked
EVERY.FUCKIN.WEEK
and I do NOT like it!!!! That's WAAAAAAAY too much attention to my every move! I hate that.
The only bright spot in this: The day flies by……
But I can NOT seem to shake the feeling that I just want to be able to do as I did for five years….. bullshit AND get work done….. and that simply AIN'T reality. So, as it sounds…. I am making some peace with it or just resolving to the idea that it is what it is.
I have been thinking about this and today I am so irritated because it just seems like I am so behind….
ALL THE TIME….
. I know that I am still in a "learning curve" but I hate being in that stage and in
EVERY OTHER JOB
that I have EVER.HAD I had time to acclimate comfortably(see: 3-4 months) or even LONGER than that.
I am not a quitter, and by even thinking "I'm not sure if I can do this", I feel like I am giving up in some way, so I keep thinking that maybe I am 1. being to hard on myself and that it will get easier. So, a natural question (as was Zed's question) is "Are OTHER mufucka's all running around like crazy and do they seem pressed?" My answer is no. I do know that the others do NOT have as MANY jobs as I do (other than my boss..after all,...she IS still a recruiter so she DOES recruiting too). But I SWEAR the other mu'fucka's do NOT seem as "pressed and stressed" as I am!!! Only one other person on the team has a child and her ass got THREE of them….all 6 yrs and younger! So I know she don't be staying all late and shit, but my boss, Boss Diva, stays late (as in until 8:30-9:00 almost
EVERY.NIGHT.
and at least 2 of the other ones stay late too. That ain't me. Not only can I NOT stay like that, I have a kid and even if I didn't, I DO.NOT want to stay that late.
Yeah I know this complaining about this is getting old, but I am continually frustrated about it. Always pressed….can barely take a lunch….am working (for real, for real) from the moment I step IN THERE until I leave!). The only thing that is saving them is that I like the company and what it stands for……
Anyway…… that lil boy is the main reason I am doing this… providing another income to allow him/me/us to live a decent lifestyle…….
I am asking Boss Diva again tomorrow "Am I doing enough????" , cause I can't gauge shit!